The INDEVOPS company is primarily the people who banded together through a passion. A passion for the DevOps culture, analytics and monitoring, expanding knowledge and creating solutions that are, in our opinion, perfect and unrivalled on the market.
Our common goals are – peace of mind and satisfaction of the customers, which have so far been overwhelmed by too many alerts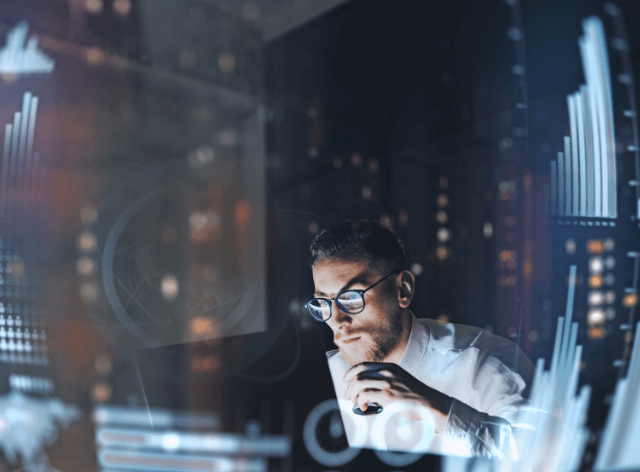 We support IT organisations in the transformation to the DevOps model!
We strive for the position of a recognised market leader and trusted advisor in providing complete solutions for monitoring and automating IT services, in which the organisational culture translates into the quality of implemented solutions.
We combine the culture of Indevops with passion and experience in the areas of Analytics in Monitoring and Automation of IT Services.
We accelerate, shorten and relieve administrators from performing recurring activities.
We create, implement and maintain solutions that optimise processes, time and costs.
Who do we cooperate with?
"We are a certified subcontractor of VMware and DellEMC professional services. Our product and service partnerships with companies Bluemedora, Greenbone, NetFlow Logic and Flopsar are the foundation of the solution we build and support."





With pride and success, independently or as a subcontractor of VMware and DellEMC manufacturers, we deliver our solutions to companies such as: PKN Orlen, ENEA, ING Tech Poland, Office of Technical Inspection and PGNiG.




Back in 2014, Paweł Orzechowski (currently the CEO of Indevops) worked as the official subcontractor of the services for VMware, working on projects concerning optimisation and automation of virtual environments VMware vSphere. During implementations, by choosing different tools, he created a platform for analytics in monitoring. In a short time, the implemented solution was able to cover the entire IT environment, taking into account the database and application elements!
At the beginning of 2017, the decision was made to start INDEVOPS company. The team had consisted of several people and Indevops Monitoring was the leading product. Customers' needs and environments were becoming more and more complicated and the time began to shrink. Through improving the analytics in monitoring, we started to introduce in parallel, the automation of IT services, and so the Indevops Automation solution was created.
In the last two years, the number of projects, team members and company revenues has increased threefold, and in addition to working as a VMware subcontractor, the company now also works as a certified subcontractor for DellEMC. At the beginning of 2019, we started a large-scale campaign to promote INDEVOPS products directly – monitoring and automation have been extended with the SIEM functionality.
Each of us began their careers differently: more experienced, older team members worked for a dozen years at large IT integrators and foreign IT companies. For our more youthful company members, it's their first serious work in IT.
Currently, the team consists of 13 people, of which 10 are engineers dedicated to individual projects in the field of analytics in monitoring and automation, the remaining three deal with so-called back-office.
We are guided by the DevOps work culture, which, in our opinion, is a pillar of success and achievement of the superior goal. We care for:
Open communication and cooperation, inside and outside the company, at every stage – from Pre-sale, throughout the project to support and maintenance services. We treat ourselves and our clients as partners.
Transparency and sharing the experience and skills. We build a knowledge base to work with repeatable standards. We believe that success comes from the knowledge that later returns to us.
Co-responsibility and trust give visible effects of our actions. We make small changes and improvements in small steps to adapt to ever-changing requirements. We work in an Agile way in weekly sprints.
INDEVOPS Sp. z o.o. sp.k. [LLC LPs]
Address
Grzybowska 87
00-844 Warszawa
Fill out this short form and we will contact you and we'll match the most suitable solution for your company.